Carpet Stores and Installation Service In CA
Looking for a beautiful carpet for your bedroom but you feel you don't have so many options because you have to work with your budget?
We carry tons of short roll (remnant) carpets. They are still first quality from the well-known manufacturer, and it starts from 0.99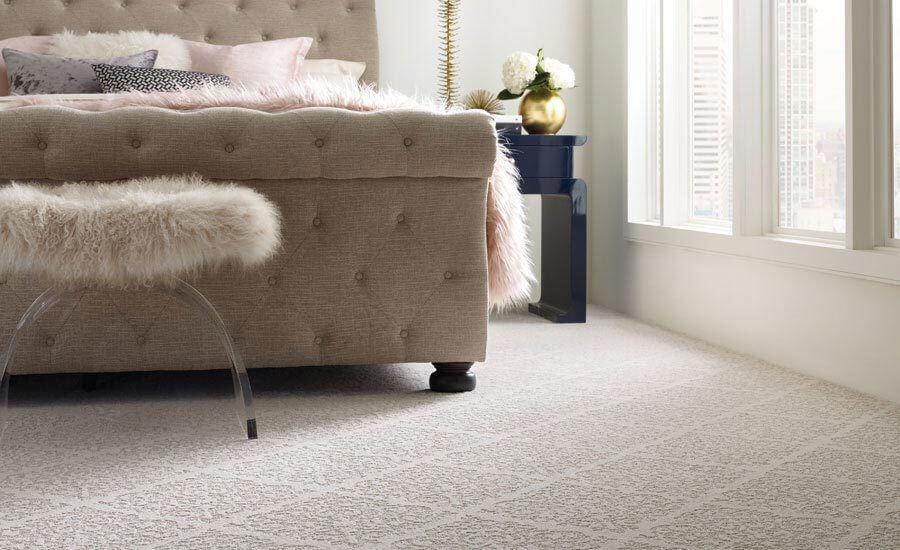 Store
Here are a few tips:
Before you buy a Carpets:
Before you shop for new carpet, make a list of your expectations to ease the buying process.
When do you need it? In-stock and Special Order carpets are available depending on your timeframe.
How long do you want the carpet to last? Different fibers offer different performance with foot traffic in the home. If you're making a short-term investment, polyester fiber works for you. If you need something longer-lasting, explore nylon.
What's your budget? Remember you are not only paying for the carpet by itself, and there are three components that have to be considered: carpet, pad, and installation.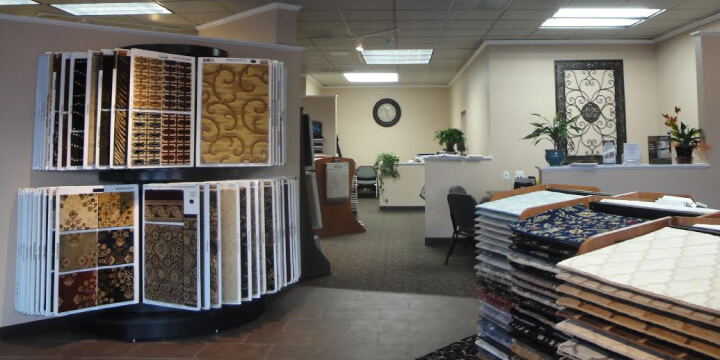 Installation
Here are a few tips:
Before Installing your Carpets:
Before you to install a carpet, make a list of your expectations to ease the installing process.
.Proper Measurement – Measuring the room accurately is critical to ensure you have enough rug to cover the area.
Subfloor Preparation: Subfloor must be clean, dry, level and free of debris prior to carpet installation. This will ensure a secure bond between the carpet and the subfloor and prevent wrinkles, bulges, or other defects in the carpet surface.
Using the Right Tools – Carpet installation requires a few specific tools. To use high quality tools will ease the installation process and result in a professional looking finished product.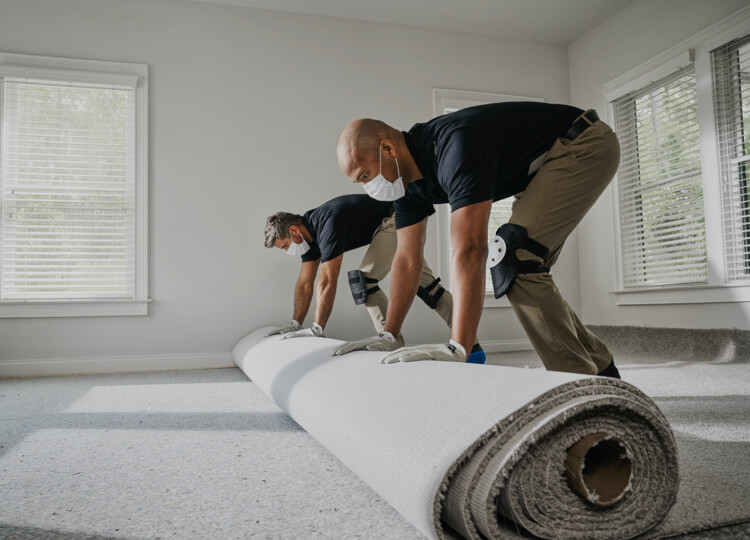 Taking Care of Your Carpet
Cleaning your carpet is easier than you think. All take is the right vacuum, cleaning products, and a little know-how. Here are a few tips on removing common stains the right way:
Always treat the affected area immediately. The longer the spill sits there, the harder it'll be to remove the stain.

For a food spill, gently remove as much solid material as you can with a spoon or a dull knife. Add water and blot, using detergent sparingly if needed. Then, using the highest suction function, vacuum back and forth, adding more water to the stain as you go until completely clean.

If you need a spot removal solvent, use a product approved by The Carpet and Rug Institute of America. Apply several drops to a clean white cloth and blot the carpet in an inconspicuous area. If you notice a change in the carpet color, consult a professional carpet cleaner.

If stains remain after cleaning, moisten tufts in the stained area with 3% hydrogen peroxide and let stand for one hour. Blot and repeat until completely clean.

Carpet Construction:
Berber / Loop Carpet
Features large, uncut loops of natural-tone fibers varying in size and usually made from wool, nylon or olefin. It's denser than most other carpets and highly stain resistant. This is not a good choice for homes with pets, though, as their claws can snag on the fibers.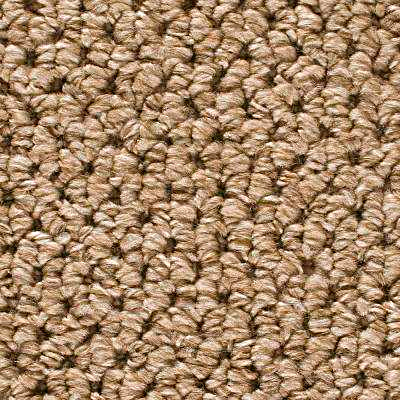 Shag / Frieze Carpet
Has a short, durable, twisted pile well-suited for busy areas – it's often used for commercial purposes. The fibers curl in different directions, so they hide footprints and other common carpet marks.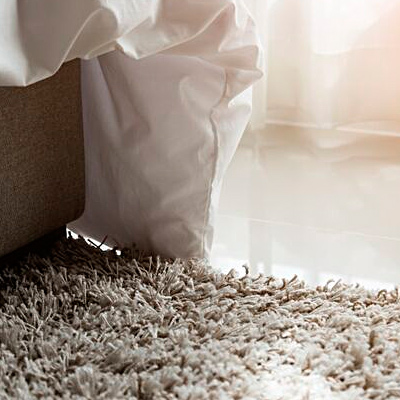 Pattern Carpet
Offers a combination of cut and loop pile. The pattern looks as if it's been cut into the carpet and usually features several tones from the same color family. The change in color helps disguise wear and soiling.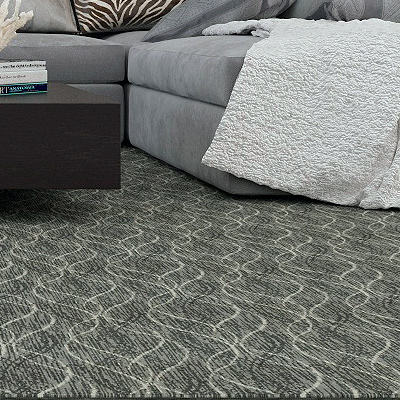 Plush Carpet
The closely-packed yarns give a soft, smooth-finished surface that's elegant, soft and work best in formal settings. Plush carpet can show seams, footprints and vacuum marks.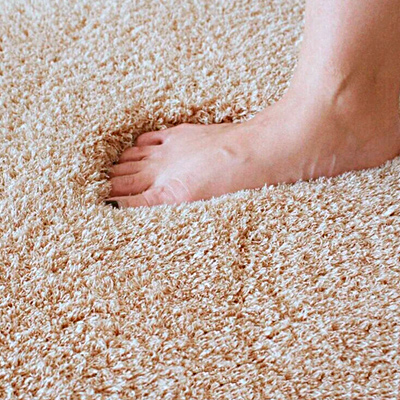 Carpet Fibers:
Carpet fibers are made from either natural materials, like wool, or synthetic materials, like nylon, olefin, acrylic, and polyester. Each material brings unique characteristics to the carpet.
Nylon is the most common carpet material. It's the strongest fiber, making it an excellent choice for heavy-traffic areas. It's also the most durable of the synthetics, easy to clean and maintain and non-allergenic. However, some nylon may pill and be prone to static.
Olefin (polypropylene) was originally designed for outdoor carpeting and basements due to its resistance to moisture, mildew, water damage, staining, pilling, shedding and static. Olefin is dyed before it's made into a fiber and therefore is colorfast, though some olefin can flatten and fade in direct sunlight.
Polyester is not as durable as nylon, but it is stain resistant. Polyester offers a wide selection of textures and colors and, while it's susceptible to pilling and shedding, it's non-allergenic, sheds moisture, resists moths and mildew, and cleans easily.

Triexta is a newer carpet yarn noted for its durability and stain resistance. It's another good carpet option for households with children or pets.

Acrylic is the closest to wool of any of the synthetics. Acrylic is manufactured primarily for commercial use. It offers soil resistance, excellent cleanability, and resistance to static, moths and mildew.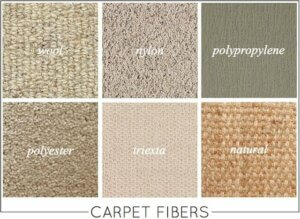 Carpet Padding:
Carpet padding – or the cushioning layer – is critical to carpet installation. The proper backing cushions the foot insulates from cold and noise and increases the life of the carpet. However, thicker is not always better. A less cushiony floor may be preferable to those whose steps may be a bit unstable at times. When foot testing a carpet, test it with a padding sample underneath.


Carpet Brands:
Available carpet brands we carry:
Phoenix
Shaw
Bliss
Tuftex