The best Wood Tile Floors Store
in North Hollywood
Best quality, best prices.
What do you need?:
High standards - low prices
We are always ready to help you out! Affordable Wood Tile Floors
---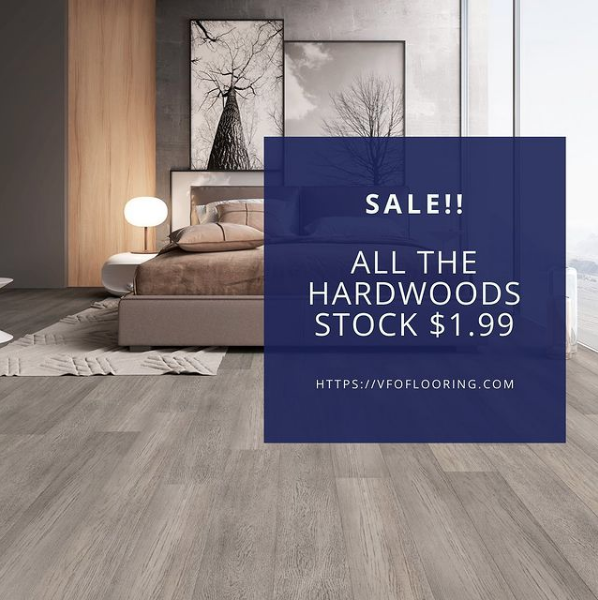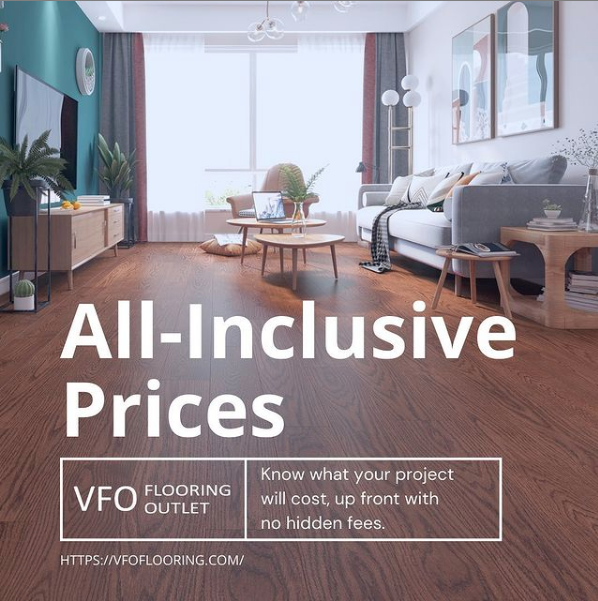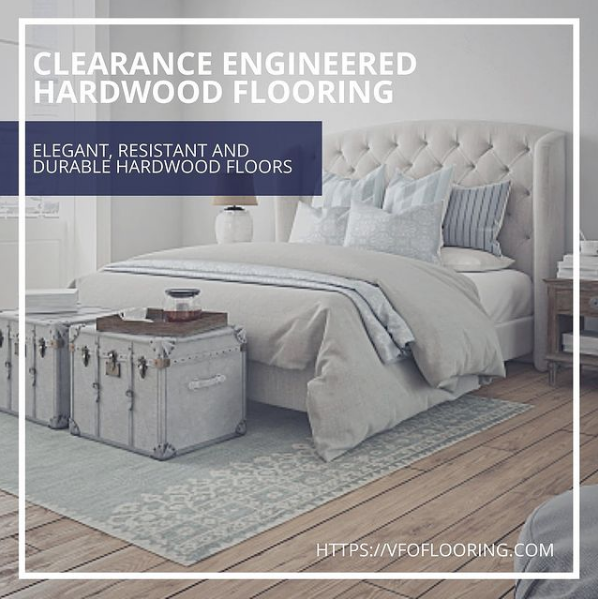 You'll love the amazing sales in our 36,000 sq ft warehouse. Give us a visit today!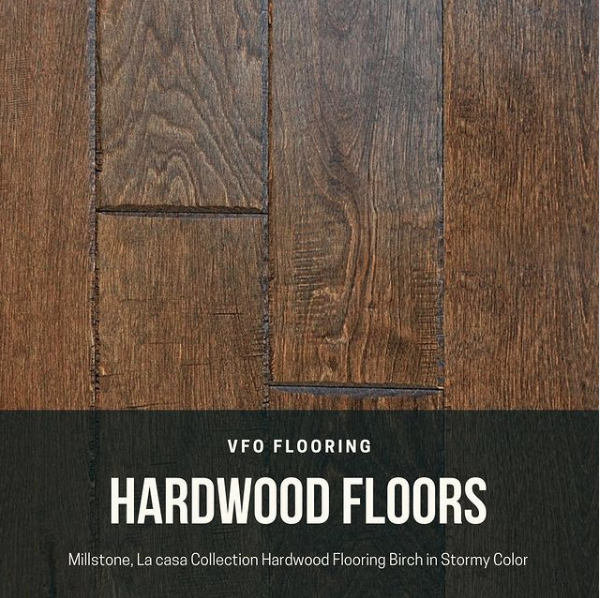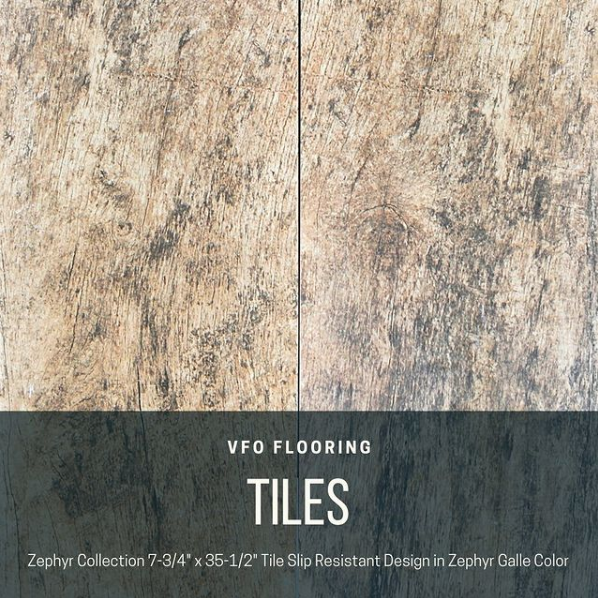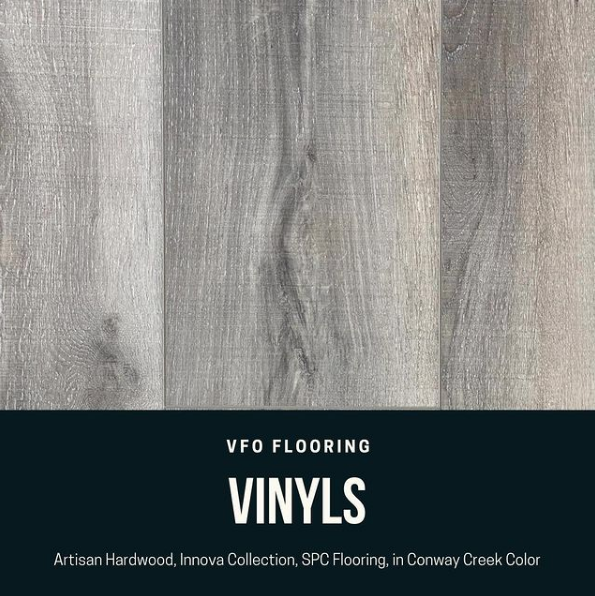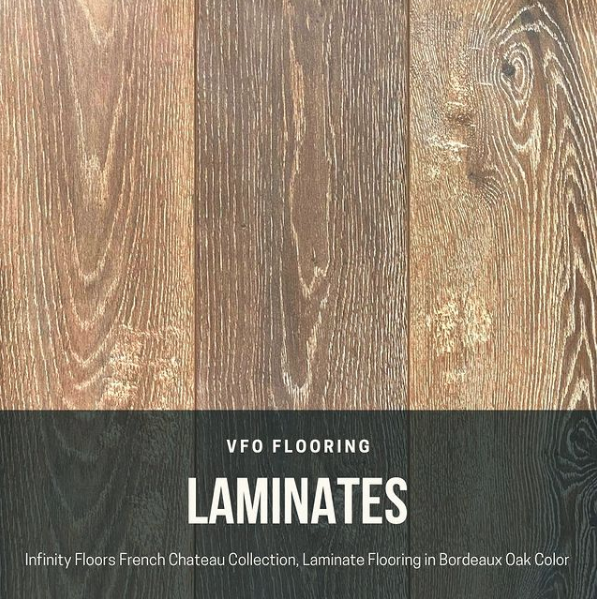 Why V.F.O.?
We at V.F.O specialize in providing flooring for both commercial and residential clients in LA, Valley, and Ventura County. Aside from Engineered Hardwood we also work with laminate, LVT and many other types of flooring. Come to check out our inventory for deals, or the showroom for special order products. We work very hard to keep special order prices not just "competitive", but low. We keep our overhead as low as possible and rely on our reputation for repeat business and referrals.
We are proud to say we have the largest showroom in the Los Angeles area for flooring and carpets. For added convenience, we are centrally located and have a warehouse sale parking lot for all who visit. We make things easy for you since we do have an extensive selection! Viewing tens of thousands of flooring options can seem like a lot, but we make it fun. We help break down exactly what you are looking for, which guarantees to find something you like.
Wooden Tiles for Exterior: Characteristics, Advantages and Disadvantages
Outdoor Wood Tiles are an economical, practical and really easy to install solution. Discover its main characteristics, advantages and disadvantages Hardwood flooring is a common solution to give a new look to a patio, terrace, or even a balcony flooring in the cheapest and fastest way possible. They have become very popular because their installation is extremely simple, in fact, hardly any specific tool is needed. We can also find them in different sizes, formats and styles.
Composition of Outdoor Wood Tiles
These wood tile floors are composed of pieces of wood, either solid or laminated, and a lower plastic structure, on which the wood sits, and which is machined to fit by means of a click system.This plastic structure prevents the wood from coming into direct contact with the ground, thanks to which many problems are avoided and the durability of the assembly is improved. The most common plastic material is polypropylene.
The most used Wood tile floors used are acacia and autoclaved pine.
Although we can also find in teak, iroko or ipé without too many complications. There is a type of wood tile that does not include a plastic support. But two strips of wood to which each of the pieces that make up the tile are screwed. It is a different product, and its assembly is more complicated, since it requires battens or supports, and it does not have anchoring between tiles.
There is also a very similar product in terms of performance, and even at a more competitive price, where wood is replaced by plastic materials, resins or composites. These types of deck flooring may require less maintenance, however, they neither offer the naturalness of wood nor are they as renewable or environmentally friendly.
One of the most desired finishes in interior design projects is the one that provides natural wood floors compared to laminate floors. Such special material has many advantages and also raises many doubts when choosing the best option. At VFO we want to help you and make it a little easier for you in your choice, providing you with all the keys on the type of coating most appropriate to your needs and those of your home. The proliferation and improvement of synthetic materials have made laminate floors an alternative to parquet floors tile or traditional wooden floors. Two important factors also have a lot to do with this: price and maintenance. If a few years ago the laminate flooring broke into the floor coverings market causing a real revolution, the diversification and offer of products, both for interior and exterior, has made the possibility of achieving highly aesthetic results within the reach of almost any pocket. But the million-dollar question is, what differences exist or which is the one that suits us best according to the type of space and project?
We are also living in a time when everything ecological and sustainable has so much weight and importance for some people that, indisputably, they prefer wood for flooring to synthetic substitutes. So aspects such as the price, the form or how and when to maintain the wooden floor of your house, tip the balance towards the natural.
This means that solid wood floors continue to have many followers regardless of their floor prices. Although laminates have perfected their finishes to the point of looking more and more real, it is undeniable that the presence and appearance of the original raw material remains inimitable.
If you would like to book an evaluation with our V.F.O flooring specialists to answer any concerns you may have, write to our contact page to schedule a call.
How to choose a wooden floor
If the time has come to change the floor of your house and you are convinced that you want the most natural option, you should find out about the pros and cons of an interior wooden floor (or in its outdoor version: wooden floors for a terrace or yard). After searching and collecting all the relevant data, after filtering the messages and claims of the abundant advertising of manufacturing companies, you may find yourself facing an important dilemma if not a lot of unanswered questions about this type of products.
This is where the advisory work of a professional becomes essential. As with the rest of the products used in construction and interior design, when choosing a wooden floor it is important to have all the data regarding its installation and subsequent useful life.
If you are carrying out the reform or the work of your home with an interior architecture studio, they will help you in choosing a wood that meets the most suitable aesthetic, functionality, durability, and resistance conditions. As you can well imagine, there are many types of wooden floors and each one of them has its specific characteristics that differentiate them from other types of laminate flooring.
Exterior wood flooring
As the choice of materials is usually made in the showroom or store of a supplier company, you will also have the recommendations based on the manufacturer's product file and the experience of people accustomed to the marketing and handling of wood of all kinds.
Inexpensive Hardwood Tile Floors. Everyday low prices.
You can buy both laminate floor covering and hardwood floor covering at cheap costs if you are a savvy consumer. Stopped lines are also available as low-cost wood flooring, but you have to make sure that you can get enough of it to complete your room.
You are not sacrificing quality for price when you purchase inexpensive wood flooring. There are numerous well-known retailers that offer inexpensive laminate floor covering or wood tile floors to consumers when they have an overrun or excessive inventory in their storage facility. When you go to purchase inexpensive wood floors, you will experience a distinction in that you won't have the ability to put a deposit down and after that gather the floor covering at a later date.
Another way you can get the inexpensive laminate floor covering you want is to do an online search. This way you can get to see what the laminate floor covering from each manufacturer looks like, get suggestions on how to install it, and naturally, compare the costs to get the most affordable one. If you discover a hardwood floor store that has the low-cost wood floor covering you want, you can examine to see whether there is a shop near you or whether the retailer will ship the packages that you require to install low-cost hardwood floorings.
We've all made bad purchase choices previously, and making one of them when buying wood floors is something that we would like to prevent your customers. Like lots of things, the very best method to make the best option is to talk with a flooring specialist.
Tips if you are thinking of buying a wooden floor
A fantastic starting point while purchasing high quality hardwood flooring will be to ask yourself some concerns about your floor area.
What colors are your walls?

Making certain you pick the best color for your flooring is, naturally actually crucial. For apparent factors you desire it to look fantastic and enhance the color of your walls and design. You likewise do not desire to make your area look smaller sized, much shorter, or narrower than it requires to look. Wood tile floors color options can have a huge influence on this.

Just how much foot traffic do you have in your area?

More individuals suggest more foot traffic which typically indicates your floors are most likely to be used and harmed, if this is the case you might desire to think about laminate wood flooring for its resilience and versatility.

Is your flooring entering the kitchen area?

Food and liquids get dropped daily, and a range of liquids are typically spilled in the cooking area, all of which a wood flooring can respond adversely to. The kind of surface you pick can have a huge effect on sturdiness however there are other things to think about too such as which color conceals spots best and what textured surface area is most useful.

How do you intend on cleaning your wood flooring?

There are some significant "no no's" when it concerns cleaning up wood floors and you require to consider what is useful and what isn't. Water, such a typical element with cleansing can trigger damage to some kinds of wood floors.Think of how frequently you are going to require to clean your flooring and get guidance from a professional on the very best cleaning techniques for your wood flooring.

Do you have inside animals?

Dogs, cats, and different pets; when they let loose on wood floors their claws can leave all sorts of scratches. Some canines like to move around on some wood floors however others can be scared of them. Strong wood floors are most likely to scratch than crafted wood or laminate floor coverings.

Is your wood flooring in direct sunshine?

Depending upon the color you pick and the quantity of direct sunshine your flooring gets, it will fade and/or bleach out and contract a lot more when in direct sunshine.

Is your flooring for a rental residential or commercial property or your own house?

Occupants will never ever treat your floors with the very same regard and care as you will. Plus they will not understand how to care for or clean up for your flooring correctly-- which can result in some upkeep issues. A great deal of residential or commercial property financiers chooses the sturdiness and usefulness of laminate flooring for their financial investment homes.
What Types of Hardwood Floors Are Easier to Maintain?
While looking for the perfect wood tile floor, each person is interested in something different depending on their priorities. For some, they care about the design. For others, it might be how much they will invest in it. The majority of people have in mind how practical it can be to maintain. No one wants to spend a lot of energy maintaining their hardwood floors for a long-lasting new and clean appearance.
With the huge variety of options out there, it might be challenging to know where to get started when looking for wood tile floors that are uncomplicated and effortless to maintain. But there are a few features that you can take into thought when picking the right hardwood floors for your house.
This is the 1st item
This is the 2nd item
Humidity Resistance
One huge problem with wood can be handling humidity. It can make wood break pretty fast by contracting and broadening, losing its shape, kind, and/or color. While there are numerous types out there that are resistant, a few of the very best choices are crafted woods. The depths of these woods are designed to prevent warping. However, it is very significant to choose an alternative with thicker wear layers, as they are more resistant to wear scratches


.
This is the 1st item
This is the 2nd item
Color
Even if you have a style in mind, the color wood you'll select can play a huge function when it pertains to usefulness. A darker color wood can scratch sooner than others, and any spots or dirt will be more noticeable if you don't have the ideal surface. They would be much better choices for spaces where there is not a great deal of walking, or where furnishings is stagnated around excessive.When it comes to lighter color tones, they can conceal dust or dirt efficiently because of the grains, and the color tonality of the wood.
.
This is the 1st item
This is the 2nd item
Surface
The surface on your hardwood floors can assist keep them for longer depending upon your option. When it comes to the look of different surfaces, there are matte, satin, and gloss surfaces. Shiny surfaces, while not as popular any longer, are terrific for upkeep.
Oil-based polyurethane includes a radiance to the wood while likewise having the ability to hold up against the natural motion of the wood. On the other hand, acrylic urethane (likewise called water-based) makes the resin more resistant to use such as scratches.
This is the 1st item
This is the 2nd item
Janka Hardness Scale
This scale was made to recognize and categorize the density of the wood. The reason that this is very important is that, the denser it is, the more resilient it can be. This indicates it will not damage or scratch so quickly, making it best for a lot of companies or social areas. The softest wood ever determined is Balsa, while the hardest one signed up was Australian Buloke.
At VFO Flooring we invite you to look into our everyday low prices and get a free sample of wood tile floors. Our Delivery service is available every day. We offer the highest quality wood tile floors in the area.
We're proud to serve in your area: